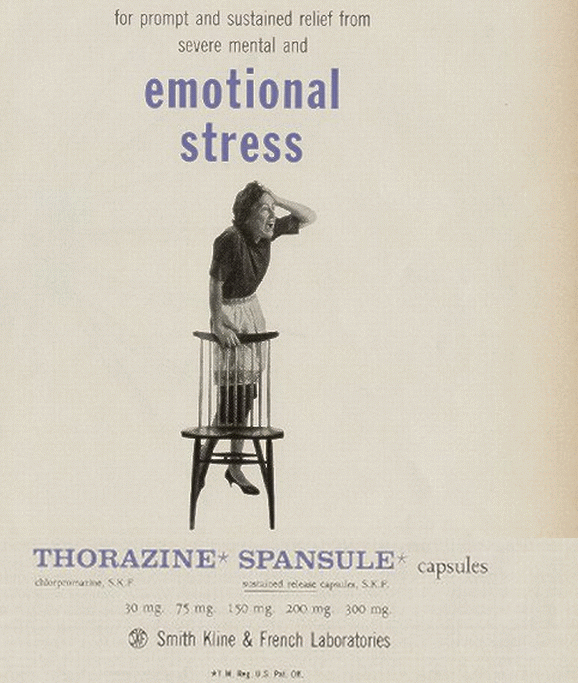 Thorazine ad, circa 1959



for prompt and sustained relief from
severe mental and
emotional stress
THORAZINE* &nbsp &nbsp &nbsp SPANSULE*capsules
chlorpromazine, S.K.F.
sustained release capsules, S.K.F.
30 mg. &nbsp 75 mg. &nbsp 150 mg. &nbsp 200 mg. &nbsp 300 mg.
Smith, Kline & French Laboratories
*T.M. Reg. U.S. Pat. Off.