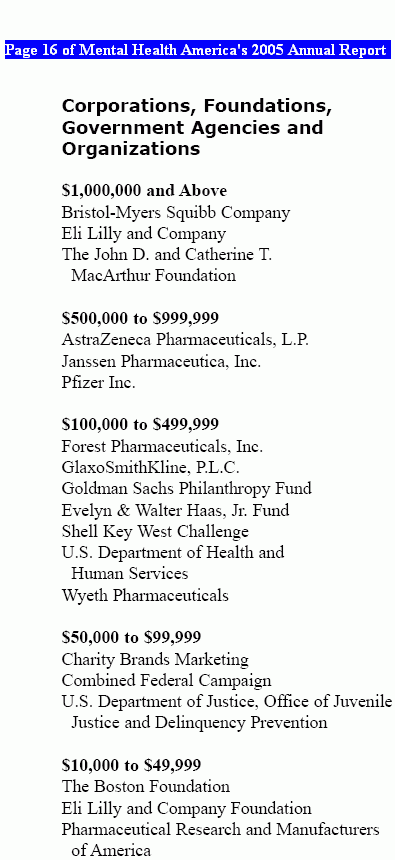 Open Letter to Senator Chuck Grassley of Iowa



Dear Senator Grassley,

Thank you for investigating NAMI (National Alliance on Mental Illness).

Please investigate Mental Health America, CHADD, TeenScreen, and National Depression
Screening Day too. They're drug industry front groups just like NAMI.

Sincerely,

The entire staff at the Institute for Nearly Genuine Research

P.S. Be sure to read Dr. Grace Jackson's comments to the Federal
&nbsp &nbsp &nbsp &nbsp Coordinating Council for Comparative Effectiveness Research.