What causes depression?
Although the exact causes of depression are unknown, it may be due to a chemical imbalance in the brain. &nbsp Serotonin and norepinephrine are 2 chemicals used by some nerve cells to communicate. &nbsp These chemicals, called neurotransmitters, are thought to be linked to depression. &nbsp Therefore, medications that affect these neurotransmitters may play a role in treating depression..
A person may experience symptoms of depression suddenly, for no apparent reason, or after a life-changing event or medical illness. &nbsp Some types of depression run in families, suggesting that a biological vulnerability can be inherited.
How Effexor XR works
Effexor XR is known as an SNRI (serotonin-norepinephrine reuptake inhibitor). &nbsp It is believed to help treat depression by affecting the levels of 2 chemicals in the brain - serotonin and norepinephrine. &nbsp Correcting the imbalance of these 2 chemicals may help relieve symptoms of depression..
Although the exact causes of these conditions are unknown, they may be due to a chemical imbalance in the brain. &nbsp Therefore, medications that affect this chemical imbalance may play a role in treating these disorders.
Symptoms are known to occur when people stop using Effexor XR. &nbsp These symptoms include agitation, anxiety confusion, nervousness, diarrhea, nausea, vomiting, loss of appetite, dizziness, muscle twitching, tremors, sweating, headaches, unpleasant mood, hypomania, insomnia, nightmares, somnolence, seizures and sensory disturbances including electric shock sensations.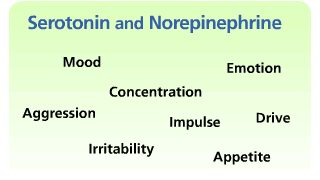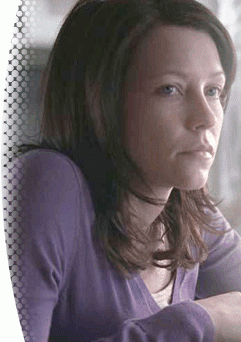 Adverse events occurring in 5% or more among Effexor XR patients and at a rate at least twice that of the placebo group: abnormal ejaculation, orgasmic dysfunction, impotence, libido decreased, yawn, nausea, dry mouth, anorexia, anxiety, nervousness, dizziness, somnolence, abnormal dreams, tremor, sweating, constipation, and abnormal vision. &nbsp Adverse events occurring in 2% or more of patients treated with Effexor XR where the incidence was greater than placebo: asthenia (loss of strength and energy), vasodilatation, hypertension, vomiting, flatulence, depression, paresthesia (sensation of numbness, burning, tingling or creeping on the skin), agitation, pharyngitis, hypertonia (muscle tension or spasticity), headache, flu, accidental injury, abdominal pain, palpitation, diarrhea, eructation (belching), weight loss, twitching, and sinusitis. &nbsp Other adverse events occurring on one or more occasions in at least 1% of patients treated with Effexor XR include: chest pain, chills, fever, neck pain, migraine, postural hypotension, tachycardia (rapid heartbeat), increased appetite, ecchymosis (skin discoloration), edema, weight gain, arthralgia, amnesia, confusion, depersonalization (feeling like one is in a dream or detached from reality), hypesthesia (partial loss of sensitivity to sensory stimuli), abnormal thinking, trismus (lock jaw), vertigo, cough, dyspnea (shortness of breath), pruritus (itching), abnormality of accommodation (blurred vision), mydriasis (dilation of the pupil), taste perversion, prostatitis, enlarged prostate, prostate irritability, and impaired urination.
Tell your health care professional right away if you have signs and symptoms of serotonin syndrome, which may include a combination of the following: restlessness, hallucinations, loss of coordination, fast heartbeat, increased body temperature, fast changes in blood pressure, overactive reflexes, diarrhea, coma, nausea, and vomiting. &nbsp Tell your health care professional right away if you have sudden, unexpected eye pain, eye redness, or changes in vision. &nbsp Some people should not take Effexor XR.